Rosenthal
Today, Rosenthal are one of the largest porcelain manufacturers in the world. In fact they not only make porcelain, but also furniture, watches and a wide range of home wares. They work with some of the top designer names in the world, including Versace. However, their beginnings were quite humble, way back in 1872 when Philip Rosenthal at only 17 left Germany to make his mark in America. Starting out as a dishwasher, he ended up as a porcelain salesman before returning to Selb in Germany in 1879 to establish his porcelain painting business. In 1891 Rosenthal started producing their own porcelain and by the early 1900s they had over 1200 employees! The rest is history.
Click on one of the Rosenthal images below to view our current stock for that design.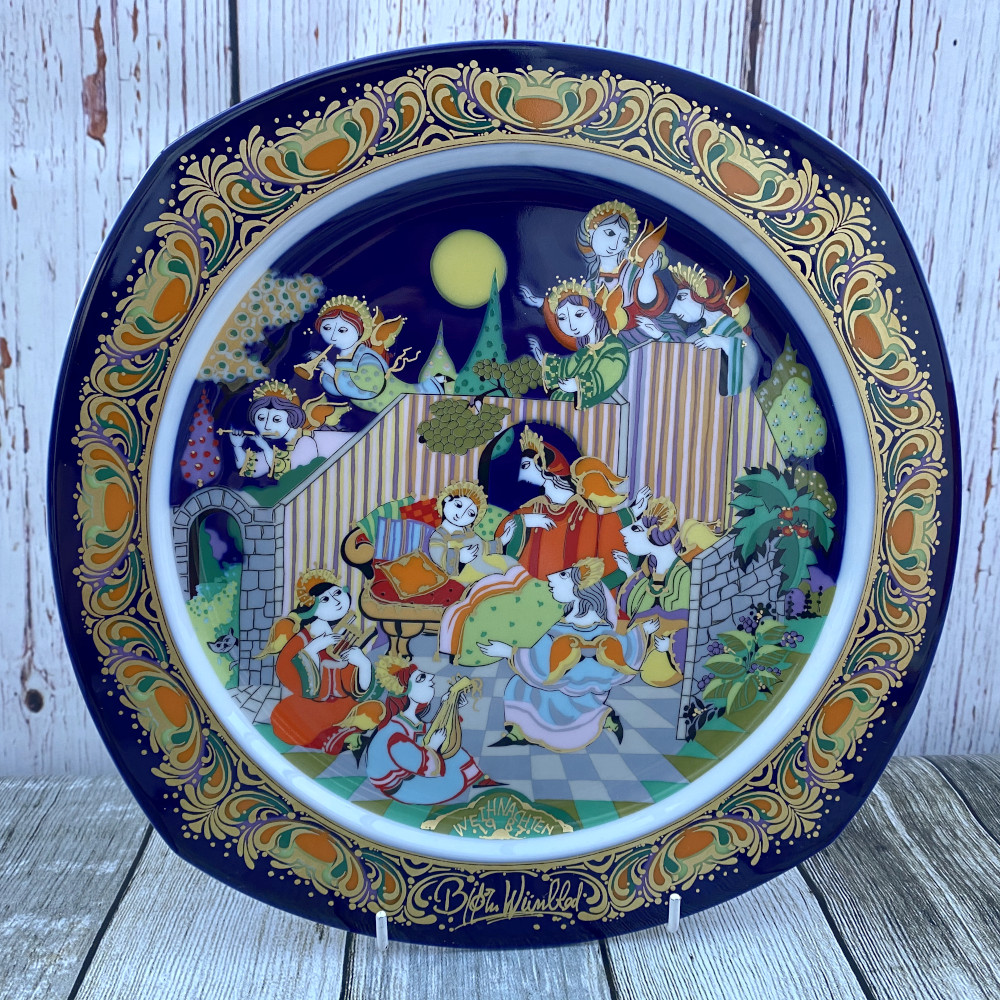 Click on the image above to view our current stock of Rosenthal Christmas Plates by Bjorn Wiinblad.